BERNARDSTON UNITARIAN CHURCH
---
Bernardston Unitarian Church
2014 Calendar Update
Services and Programs begin at 11:30am. Coffee starts at 11.

---
---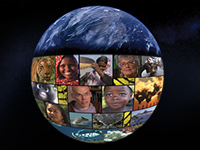 Sunday, April 26th 11:30 am the Second Film in our 2015 Earth Day Film Series
"The Wisdom to Survive"
Climate Change, Capitalism & Community

"A powerful witness to the possibility of change as we awaken to the remarkable beauty of our planet."
John Grim, Yale Forum on Religion and Ecology


Will we have the wisdom to survive? The film features thought leaders and activists in the realms of science, economics and spirituality. They urge us to open ourselves to the beauty that surrounds us and get to work on ensuring it thrives.
A film by Old Dog Documentaries / Music in the movie: Eugene Friesen - Cello / Suggested donation $5.
Also: Before the movie, for Coffee 1/2 Hour at 11:00, Eric Wasileski will present his new poetry book "Live Free(or die)"
---
---
Sunday Mornings-Coffee at 11:00, Service at 11:30
April
Sunday, April 5:
6:30am Ecumenical Sunrise Service in Gill with Rev. Steve Wilson, 6:30am end of Munn's Ferry Road, Gill, MA
EASTER SERVICE AT THE MEETINGHOUSE:
11:30am Special Easter Service with Musician/Composer Jim Scott

Sunday, April 12, Arts and Activism Sunday: Special showing of the movie "Green Fire" - "Aldo Leopold and a Land Ethic for Our Time" The first of three Inspirational films we plan to show in celebration of Earth Day. Bring a friend! 11:30am

Sunday, April 19, Rev. Steve Wilson: "Earth Day": What A Wonderful World It was! Today we look back on a good planet, and the lessons that we have learned as we cross the threshold of the phrase "Before it's Too late. As Kurt Vonnegut said. "We could have saved the planet. It is a shame we were too cheap. People are invited to share their fond recollections of the planet we used to live on. 11:30am

Saturday April 25th, 9am-4:30pm All day oil and acrylic workshop with Williamstown artist John MacDonald This workshop is limited to 12 and full at the moment. Another workshop is planned for August 29 with John Tomasetti and this is still open.

Sunday April 26, 11:00 am ~ Eric Wasileski presents his new book of poetry "Live Free (or die)" at coffee followed by
Sunday April 26, 11:30 am ~ another inspiring Earth Day Movie "The Wisdom to Survive."
"practical, transformational, imaginative ways to bring about ......a more sustainable world."



May

Saturday May 2, 5:30 First Saturday with Steve, Pot Luck and film ~ "Oil & Water" "an epic David and Goliath tale about the Amazon.... movie 8 years in the making."

Sunday, May 3 Barry Deitz: "The Unitarian Transcendentalists." 11:30am

Try out Dan's Franklin County UU YouTube Channel www.youtube.com/user/FranklinCountyUUs



---
Call 413 330-0807 for information or if you need to carpool to come to church or events.

Wednesdays On-going Wed. Meetinghouse Artists group, 9:30am to noon. Bring your project, materials, craft to a congenial gathering. We are planning for a group exhibition in November at the Meetinghouse. Join us!